Folk of the Round Table
A fortnightly trad folk session welcoming folk music from around the world.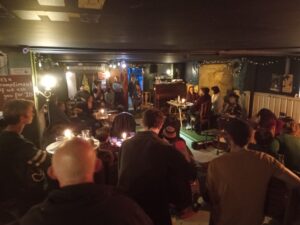 Tradition folk session running since 2018, welcoming all and trying to create a safe space to share folk music, poetry maybe even a dance and pass on this to others.
Fortnightly on a Tuesday check our events page for the next one, free to join, please bring an instrument or a song or something to share, this night will showcase a local artist each session for a short set beforehand which happens early so don't miss this.

---